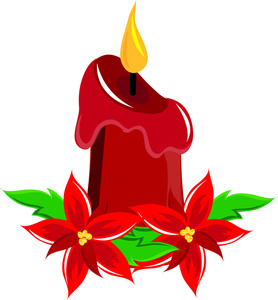 As I think back over my year, I have to say with the song writer, "I Wish I Had Given Him More." That could easily discourage me. But I won't let it keep me from trying to do more for Him, be kinder to others, and be more faithful in my responsibilities as mother and friend this coming year.
And now, this is the news you've been waiting for, if you have been praying for our 16th Annual Ladies' Christmas Banquet which took place on the evening of November 21. Our dreams went far beyond the "coming true" level. God truly did "exceeding abundantly above all that we" asked or thought.
95 ladies signed our Guest Book, thirty-six for the first time. One of the First Ladies who was saved at age 8 said she had gotten away from the Lord, and rededicated her life during the invitation. In her testimony she said through her tears, "I'm not leaving the way I came in tonight."
During the meal, I sat at the table of one of the First Ladies who has been attending for about ten years. Each of these special ladies receives a Bible with their name engraved on the front when she attends for the first time. I noticed this lady's Bible that she received many years ago was lying beside her plate, and was well worn. Thank the Lord that His Word will not return unto Him void.
But I believe the "featured blessing" this year had to have been our very special first-time guests: 11 ladies who occupied the only reserved table, 10 of them policewomen. We handed out countless invitations to women on the police force, and to policemen (for their wives) everywhere we went for several weeks before the Banquet. Besides the policewomen who attended, there were three others ladies who were wives of men on the police force, including the wife of the Chief of Police. Yes, the policewomen filled the description of what you would imagine tough cops to look like. When we called them up on the platform, we heard of hair-raising experiences they had been through. But God and the Holy Spirit tendered their hearts and emotions. I watched them with tears in their eyes, as the little orphans marched out after their presentation. And after an amazing message by Philip entitled "Wars Within Women," one of those lady cops raised her hand for Salvation. As they left the Banquet each one came up to me and gave me a hug, and most of them with tears in their eyes said they had never been to any event that touched them like that. The 11th lady, police head quarter's beautiful, feminine secretary, assured me that she had taken down a schedule of our monthly Ladies' Prayer Breakfasts, and all that could, would attend. Well, your prayers helped to make those dreams come true. Thank you.
On November 15, 1960, the L.H. Ashcraft family (my parents, three little brothers and I) crossed the US border into México as missionaries. It was six years later, after graduating from Teachers' College in Monterrey that I surrendered to be a missionary. On November 16th, my son in law, Ulises, and Elizabeth and their churches celebrated my 54 years in Mexico with a special Anniversary Thanksgiving service. I was delightfully surprised to see my dear friends, Bro. Dan and Debbie Morris, also missionaries for over thirty years. Ulises invited him to be the guest speaker. Then two days later our church in San Cristóbal had another similar service. How can I be anything but grateful for God's goodness to me, with people reminding me in such special ways!
I'm writing this the week after Thanksgiving, which always follows the arduous weeks and weeks of Banquet preparations. So my children and I try to get away together for a few days. This year we caravanned 14 hours to the beautiful city of Mérida, Yucatán, and spent three unforgettable days with two missionary families: Bro. Danny and Dodi Ward, and Bro. Jason and Ellen Thomas, incredible hosts to our entourage of 17. Besides the time of sweet fellowship around turkey and all the trimmings, we were invited to attend Resurrection Baptist Church, their "baby" work, which is growing by leaps and bounds. Philip and Ulises preached, and the rest of the family sang. What precious memories we made!
I hope as we go into the Christmas season, we will stop throughout the hectic-ness of our days…maybe while little ones nap, or while grocery shopping, and turn our thoughts to the One who came to earth, Who saved me, and Who made this Thanksgiving report possible. "Thank You, Lord, for You!…and for my friends."
Merry Christmas!
Billie Sloan
Nahum 1:7